Where You Reconnect with Your Heart and Soul
The shortest and most profound journey is the one from your head to your heart, which can lead you to a more expansive life experience.

Somewhere along this evolutionary journey, you will move from an intellectual understanding into the next phase of EMBODIMENT, where you will LIVE life with more joy, in alignment with your soul's purpose and rediscover what is possible when you are led by your heart and soul.

To honor the Sacred Evolution of your Body, your Mind, your Soul and your Life is one of the greatest gifts you will give yourself.

Will you join us?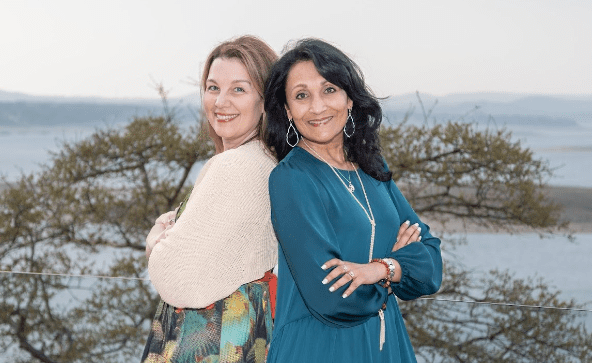 What if we can help you shift your obstacles into opportunities that steer you back onto your soul's intended path?
3+ days to reflect, reconnect, recharge, receive, and remember your true essence within a loving community

Interactive teachings, ceremonies, and healings to move you up the evolutionary scale of consciousness

Included in your discounted room rate are 3 nourishing chef-curated meals / day, daily guided hikes and yoga / exercise classes

Plenty of personal leisure time to relax into your flow…nap in a hammock, dip your toes in the pool, enjoy optional spa treatments (for additional fees)...

Opportunity to earn up to 10 hours of CE/CME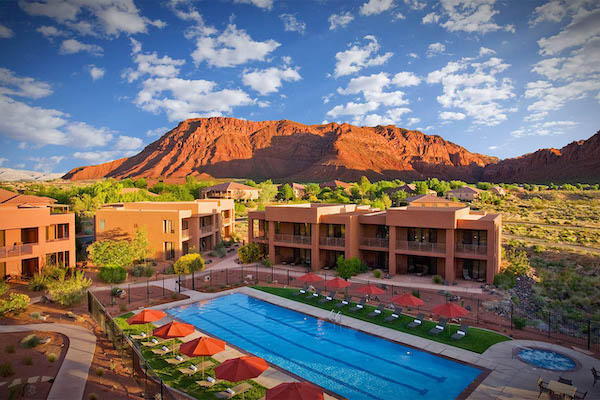 There Is A Power of Connection Created As We Gather In Community
Feel the energy and embrace, that was experienced with all of the women who joined us at our last retreat. We rejoiced in unwavering acceptance and love, allowing for meaningful bonds and friendships to flourish and continue. We all rest in a sense of feeling supported as each one of us navigates this beautiful journey of life, moving from our heads into our hearts.
A Glimpse from our Spring 2023 Retreat
Allow your body, mind and soul to luxuriate in the nourishing and healing energy of Red Mountain Resort
Known for its breathtaking landscape among Southern Utah's red rocks, the Red Mountain Resort offers luxurious accommodations, nutritious meals, stunning spaces, and opportunities for your soul to breathe.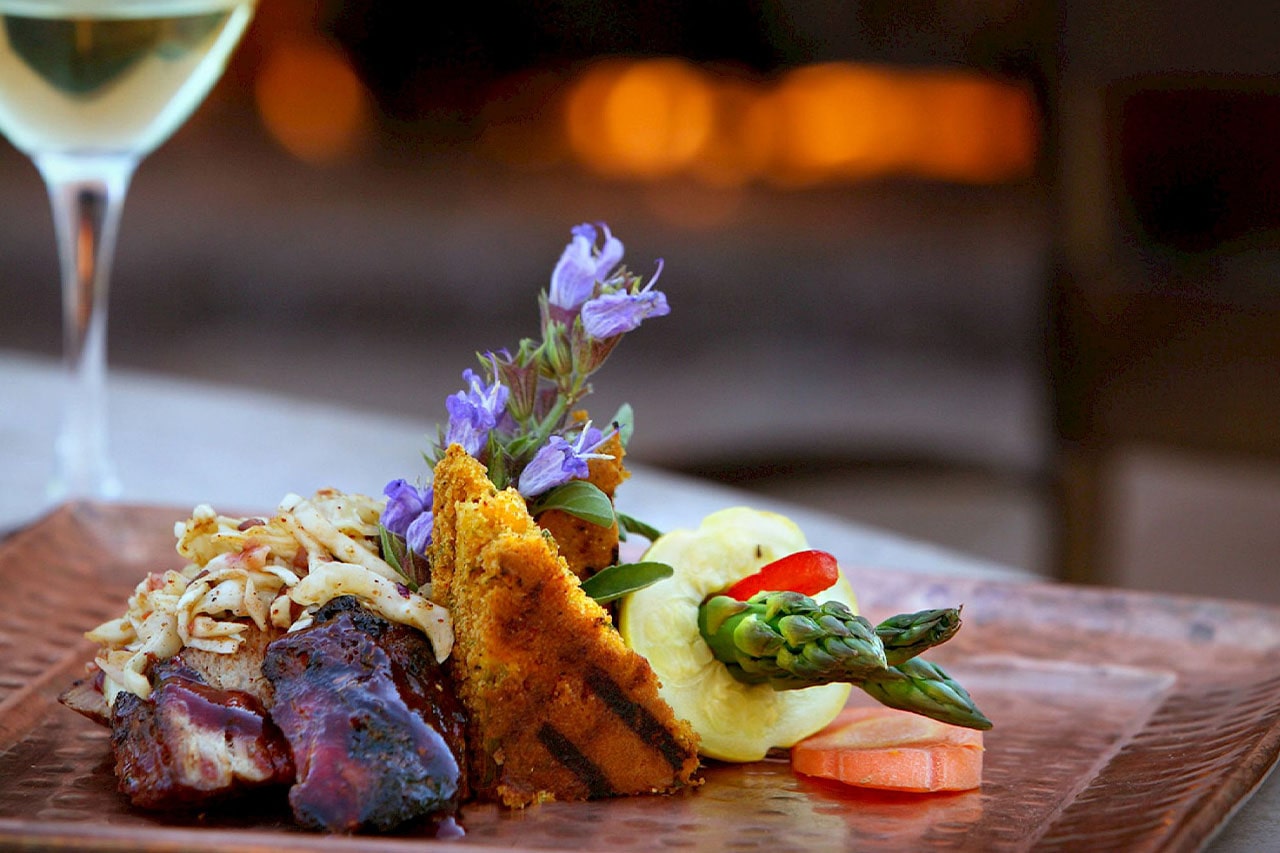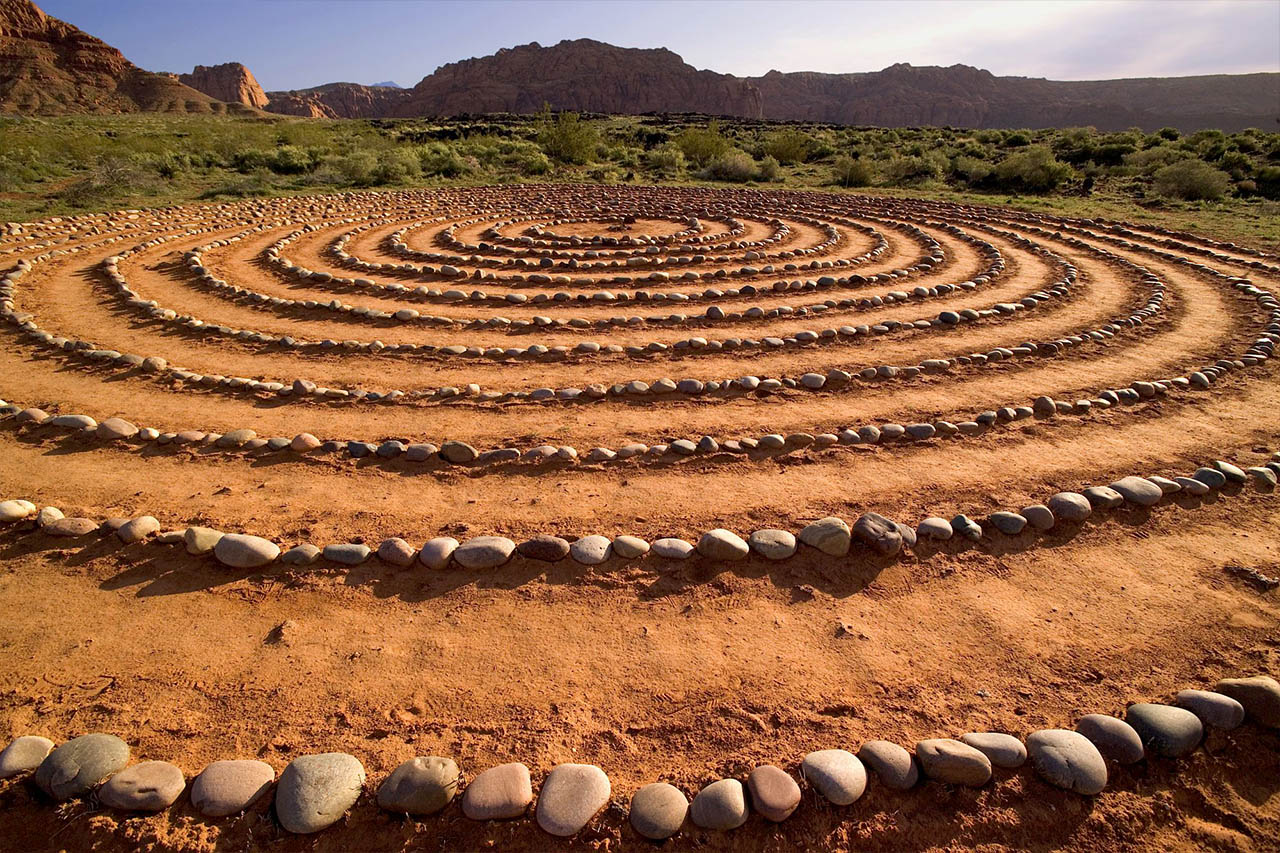 Together we sow the seeds of learning. Together we grow and bear the fruit of life's blessings.
Let the threads of life's experiences and lessons weave together the fabric of your being as we gather for the deep and bountiful healings and evolution here for our taking. We invite you to review our preliminary plans for our time together.
Optional Add On Bonus Day: Jumpstart Your Journey
Wednesday, May 1st Settle in a Day Early!

Beginning at 4:00 pm Teachings and Healings
We welcome you to arrive a day before the retreat to settle in (discounted group rates are valid 3 days before and after retreat dates), enjoy the beauty of the resort space and join us in the late afternoon for teachings and healing ceremonies created to prepare, open and energetically align you with the depth of mind, body, soul healing you will be embarking on throughout this retreat. This will also offer you some time on Thursday to relax, enjoy a morning hike or fitness class, recharge, pamper yourself at the Spa, take a dip in the pool, and prepare for a transformative experience!

Great for all our newcomers as well as our prior retreat participants.
Thursday, May 2nd

3 - 6 pm Check In | 6 pm Dinner | 8 - 10 pm Ceremony
While honoring and releasing the layers from the past that we carry, we take the first sweet steps onto our path together to set mindful intentions with ceremony and celebration.
Friday, May 3rd

10 am-12 pm Teachings | 12 pm Lunch | 1:30 -5 pm Teachings | Dinner to follow
Begin your day with breakfast and a morning of your own design…sleep in, take a walk or guided hike (included), chat poolside with your girlfriends…all wonderful options to prepare your body and mind for a day of deep immersion into teachings and multi-level healings. After enjoying dinner, you will have ample time and opportunity to relax and connect with others, commune around the fire, or spend the evening in a quiet space of your own.
Integration Into Your Heart and Soul
Saturday, May 4th

10 am - 1 pm Ceremony / Healings | 1- 2 pm Lunch | 2 - 6 pm Free Time (with optional discussion/sessions) | 6 - 8 pm Dinner | 8 - 10 pm Closing Ceremony
Breakfast and early morning activity of your choice, followed by gathering for small group deep healings. This day has been created with plenty of time for nurturing, to allow for somatic integrations that call to you…spa treatments, yoga or movement classes, napping in a hammock, or a shopping excursion to the nearby art village. Following dinner, we will gather in community to share heartfelt moments and reflections of our experiences together…a profound and magical way to deepen the healing.
Sunday, May 5th

8 - 11 am Personalized Integration Ceremony | 11 am - 1 pm Brunch | Checkout and Departure for those leaving on Sunday
Our retreat journey culminates with full permission for introspective moments, allowing you to explore the eternal spiral that leads you to your very center. During this morning, you will have the opportunity to reserve 30 minutes for your personal, inward journey with your retreat guides as we hold sacred space for profound discoveries to unfold. Join us for brunch before you prepare for the rest of your day, whether that's travel home or a luxurious extension of your stay in Southern Utah (discounted group rates are valid 3 days before and after retreat dates). 
From Self Discovery to Self Mastery
The curiosity that leads to the intellectual understanding of life can guide you further into the knowing and being of your true authentic and powerful self. Healing
Experience multi-layered approaches for your Soul, Ancestral, and Somatic Level Healings.

Elevate Your Consciousness
Experience an evolutionary journey through the 4 Levels of Consciousness as you raise your vibrational energy and improve your life.

Create Shifts
Receive teachings and healings that influence positive shifts in the areas of life you feel most challenged…health, finances, relationships, purpose, consciousness…

Connection
Enjoy the beauty and amplified power created through connection with self, others and nature.

Teachings, Tips, Tools
Learn to take spiritual knowledge and wisdom and weave it into your day to day life.

Leisure Time for Integration
Let's balance the inner work by allowing for rest, relaxation, movement, sleep, body work, and play.
Choose The Offerings Best For You
In addition to the retreat fee, we encourage you to explore these other opportunities
Early Bird Rate: $1750
Standard Rate: $1950
3+ Days of Teachings and Healings with Two Facilitators

Enhanced Student to Teacher Ratio

Welcome Gift

10 Hours CE / CME Opportunity

Access to Discounted All-Inclusive Resort Room Rates
*All-inclusive discounted accommodations to be booked and paid for directly through the resort.
Early Bird Rate: $2050
Standard Rate: $2250
Packages Priced with $200 Savings
The 3 offerings below are packaged together to offer you the most expansive experience at a deep discount

Private Zoom Intuitive and Somatic Integration Session w both Facilitators Prior To Arrival

Jumpstart Your Journey Bonus Day

3 Part Group Online After Party
*Choose package discount or a la carte pricing. For more info refer to the Additional Offerings section above.
Add On: A La Carte Options
Choose as many add-on options below that you wish or consider our Total Immersion Package for the deepest discount

Bonus Day Wed: Jumpstart Your Journey FREE to the first 5 who register
$100
60 Minute Private Pre-Arrival Zoom Session
$250
30 Minute Mini Privates On-Site
$150
3 Part Group After Party
$150
*For more information about these offerings, see the Additional Offerings section above or email us for more details and to register.
*Accommodations :  The all-inclusive room bookings are to be made with, and paid directly to the resort.  The retreat fee does not include accommodations.
*Group Discounted Room Rates Include : Luxury room accommodations, 3 nutritious meals / day, non-alcoholic beverages, guided hikes, yoga and fitness classes and pool access. These accommodations at this beautiful resort offer expansive grounds amidst stunning landscape for you to retreat, recharge and return to your heart centered essence.
*All Inclusive Room Options to Choose From (Based on limited availability and booked and paid directly with Red Mountain Resort)  
King Bed Single Occupancy:  $445 / person 

King Bed Shared:  $297.50 / person

Double Bed /  Double Occupancy:  $307.50 / person
Note:   If booking a King Room Shared or a Double Room, please provide us the name of your roommate. 
*Limited Availability : Once you have registered for the retreat, we will email you further instructions about booking your room. We advise you to book your room as soon as possible as we have a limited amount of rooms at our group discounted rate and would love for you to take advantage of those great prices.  Please note that the resort will likely be at full capacity for their peak season in May so the sooner you book the more likely you will have the option of your choice.
Receive additional personalized support and guidance that will enhance your retreat experience. Please see below for special pricing for these additional offerings.
Spa Treatments for Bodywork : Pamper yourself and book your massage / body work to enhance the mind-body-soul healing journey. Appointments can be booked directly with the Resort Spa to be enjoyed during our offered leisure times, upon arrival or prior to departure. Schedule soon for optimal availability.
Private Intuitive Roadmap Session with Shenal and Shannon via Zoom Prior to Arrival

$250
Receive loving insights and guidance as we both join with you prior to your arrival at the retreat to maximize the intentions you set forth for your healing. This is available as soon as you register.
Mini Intuitive Consults During the Retreat Itself

$150
Schedule a short, powerful intuitive guidance session with Shenal and Shannon during the retreat to help shine light on inner obstacles and energy blocks that may naturally arise during the healing process.
Jump Start your Journey
Early Bonus Day
May 1, 2024

$100
Arrive one day early, on Wednesday, for an afternoon that will energetically facilitate opening of your mind and heart for a fuller retreat experience. Encouraged as a refresher for newcomers as well as our prior participants.
Join the Online After-Party!
A 3 Part Online Group Journey
Reintegrate, Retain, Rejoice

$150
After the retreat we will guide you through the transition back to your physical home as well as your spiritual home (soul-infused self). Receive support and intuitive guidance to clear the rubble after the mountains you may have moved during the retreat, allowing for reintegration, retention and the rejoicing of your new levels of being.
*Prices for these additional offerings are listed here above as a la carte options to choose from, but please see more details below to receive a significant discount while choosing our Total Immersion Package below
Jennifer P.,
Professional Organizer/Entrepreneur, Texas
The best way to describe it was we were all encapsulated in a "love Bubble" and that love bubble has carried me through every day since the retreat. My life has changed significantly since the retreat. I released so many emotions that do not serve me and it is clear as day that my life has changed for the better. I am so much lighter!!!!!! My family is more connected and centered than ever! My relationship with my partner has healed on many levels and we are returning to a place of love and understanding. My daughter has healed a physical and emotional trauma and is making huge strides to complete healing. My energy has been restored and I feel like a kid again in my heart.
Shirin K. M.D.,
Physician/Internal Medicine and Palliative Care
This retreat was a beautiful and nourishing experience where I felt able to relax, feel cared for, and have the space I needed for some deep emotional and thought work. Shenal and Shannon really put so much thought into the details of creating an environment that helped us feel safe, supported and connected in such a short amount of time. The location of the retreat was peaceful and there were ample opportunities to decompress in nature. The food was healthy, presented beautifully, tasted amazing and with options for various dietary restrictions. There were opportunities for playfulness, cathartic work, sisterhood and rest.
K.S. , California
Program Manager
It is with enormous excitement that I share with you both that my miracle has been birthed in less than one month after attending your retreat!!!  When I wrote my miracle during our time together I encouraged myself to keep the manifestation general enough as I think that sometimes defining our dream with boundaries may limit us… so I allowed for the miracle 'or something better' than what I imagined! I nurtured it; inviting it to be a part of the process of creation. With gratitude!
L.E., New Jersey
Retired Speech Therapist/Teacher
The work is truly extraordinary and just miraculous beyond words. I am taken places and my eyes and heart are opened in ways I could never have imagined. I am beyond excited to join you both for this special retreat in beautiful Austin! The programs sound amazing and the lake house looks just magnificent! This is a gift that just keeps on giving. I simply have no words to describe how blessed I am to have you both in my life. Thank you for opening my mind, my energy pathways and making my dreams come true...the perfect trifecta!!!
L.W. , California
Nurse Practitioner
I wanted to let you know that I loved being a part of your last sacred retreat! I have started making some huge changes since the retreat and transformation is happening! Extraordinary and beautiful energy! Sending love and big hugs!
Janelle S. M.D.,
Physician/ Internal Medicine Maryland
The Women's Transformational Retreat was truly transformational and magical in every way. Every day was filled with healing, love, connection, and creating miracles. I love, love, love, this retreat and am already looking forward to the next one. It was a true gift to be there meeting all the amazing women who shared so much love causing increased vibrations in our energy, led by Shenal and Shannon.
Spring Retreat
Participant
Women's Transformative Retreat was magical. It was so amazing to be there with all the wonderful women who shared so much love and good energy. Shenal and Shannon were absolutely fabulous - I have learned so much. It was the best gift I gave myself to be at this retreat. I'm still feeling the love and the space that was created and will forever be in my heart. Already looking forward to the next retreat. Thank you Shenal and Shannon for creating so many miracles for everyone
Diane S,
Chief Administrative Officer/Family Office, California
I would highly recommend this retreat to anyone seeking more understanding and healing within themselves. We also received learning tools to interact better with others in our lives. The relaxing peacefulness was soul soothing and refilled my heart with love.
Spring Retreat
Participant
The sessions were extremely powerful and valuable. It was wonderful having the time and space to really go deeply into our emotions, ancestors, miracle-creating, and more. They paid attention to every detail from the lodging space, to fresh flowers, to a goodie bag with gifts. This was such an incredible retreat put on by Shannon and Shenal.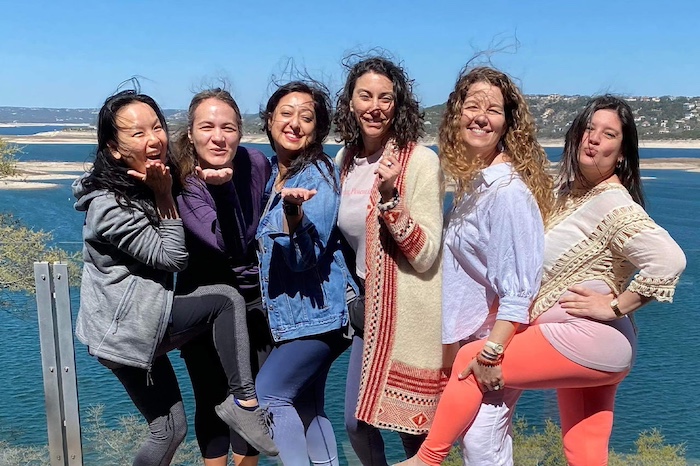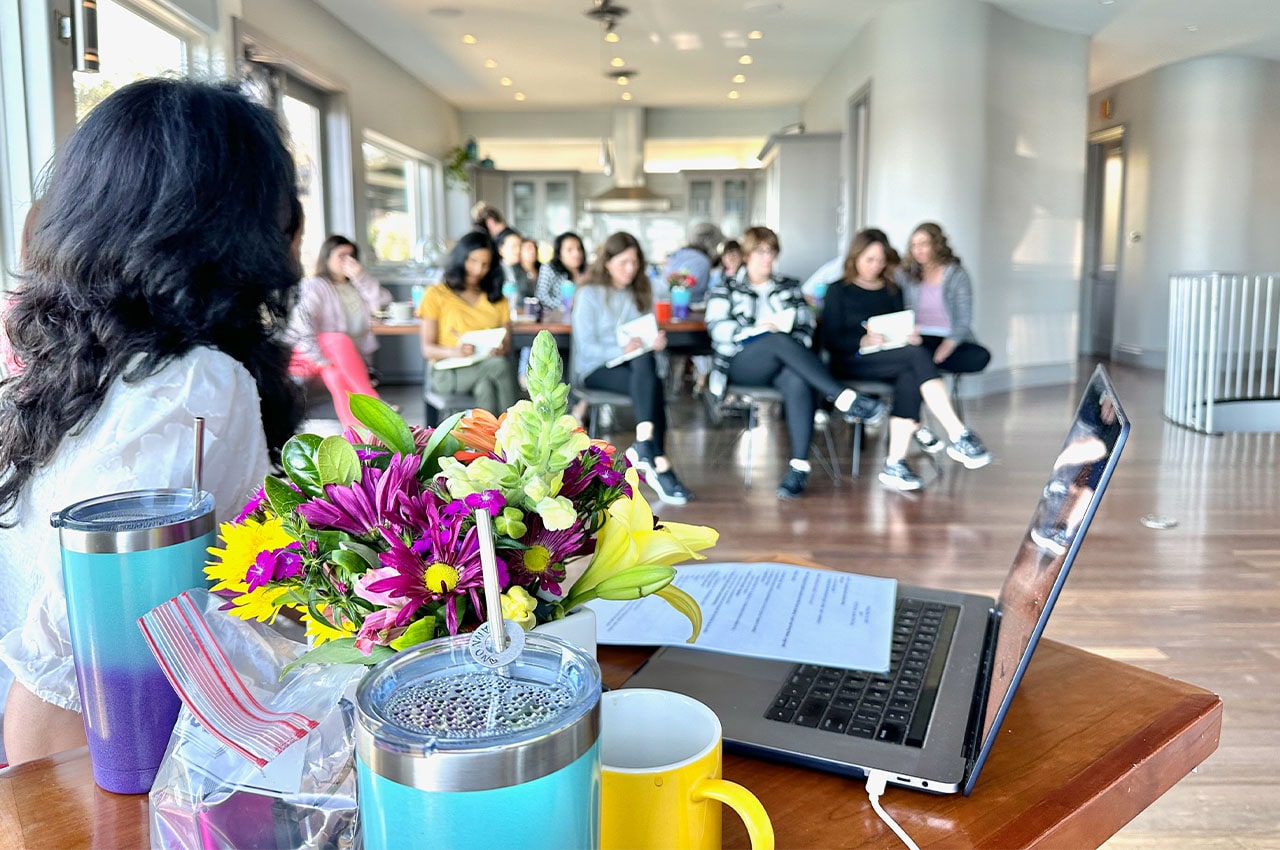 A Personal Message From Our Hearts To Yours
As we understand the Layers of Awakening and we weave those together into the Levels of Consciousness we realize that the process of moving from Self-Discovery to Self-Mastery is attainable to all who courageously choose it. It is about learning the ways to bring our spiritual teachings into our practical, day-to-day lives so that the gift of this life can be more fully realized. It's about learning how to heal the misunderstandings, wounds and traumas of our past in ways that create freedom in this moment, keeping in mind that all healing happens in the now.
In fact, mastery is not always about learning new things but rather about taking what we may already know and diving deeper into the ways of integrating that into our daily lives. It's about learning how to navigate life with all that already lives within.
We are not here to teach you something new.
We are here to guide you back to what you already knew.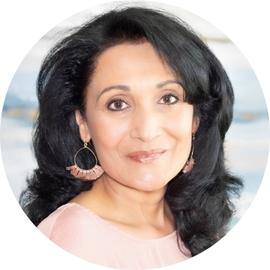 Physician | Soul Collective Leader
Community Generator | Spiritual Collaborator
Seeking to Revive the True Spirit of Medicine
Shenal teaches powerful techniques that allow for profound life-changing shifts. She graduated from UC Berkeley with a Bachelor's in Physiology, completed her Master's in Physical Therapy, worked in clinical practice followed by Hospital Management and Administration as Director of Clinical Services before beginning her entrepreneurial journey doing what she loves today. Her personal story of healing through cancer and its recurrences led her to a deeper understanding of the science and spirituality behind our ability and our soul's calling for change. By merging quantum physics, neuroscience, human physiology and psychology, to the age-old wisdom of spirituality and consciousness, Shenal's signature, intuitive approach to elevate consciousness and lives globally makes her a thought leader and visionary, leading people to become powerful beyond measure and the creators of their miracles.

Wife, mother, and lover of life itself, Shenal counts her blessings daily for the magic and miracles she witnesses in her life and in the lives of all those she works with.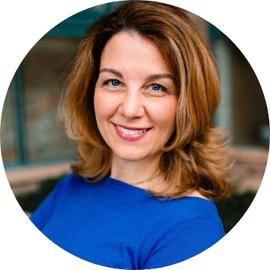 Physician | Soul Collective Leader
Community Generator | Spiritual Collaborator
Seeking to Revive the True Spirit of Medicine
Shannon is dedicated to sharing methods that infuse life with soul-inspired authenticity.

As a Board-Certified Psychiatrist, she brings over two decades of experience in safely grounding the deep inner work of others. She is also Co-Director of a community of women physicians interested in multidimensional spirituality. Through the resulting magical collaborations, she has become astute at weaving together ideas, stories, and intuitions. Opening to the innumerable levels of healing available to each of us has inspired the invaluable discovery of her own soul, and created flowing layers of meaningful connection within relationships with her family and friends.

The power that can be achieved by group energy is astounding. While welcoming you with open arms to accommodate your individual needs, she will witness and tend to the sparks of connection, revealing constellations of memories and revelations.
Frequently Asked Questions
Let Us Guide You On Your Next Steps
Rest assured that we are here to facilitate an easeful registration process with personalized attention that will seamlessly take you into a magical retreat experience.